Accia Sharpe
Marketing Executive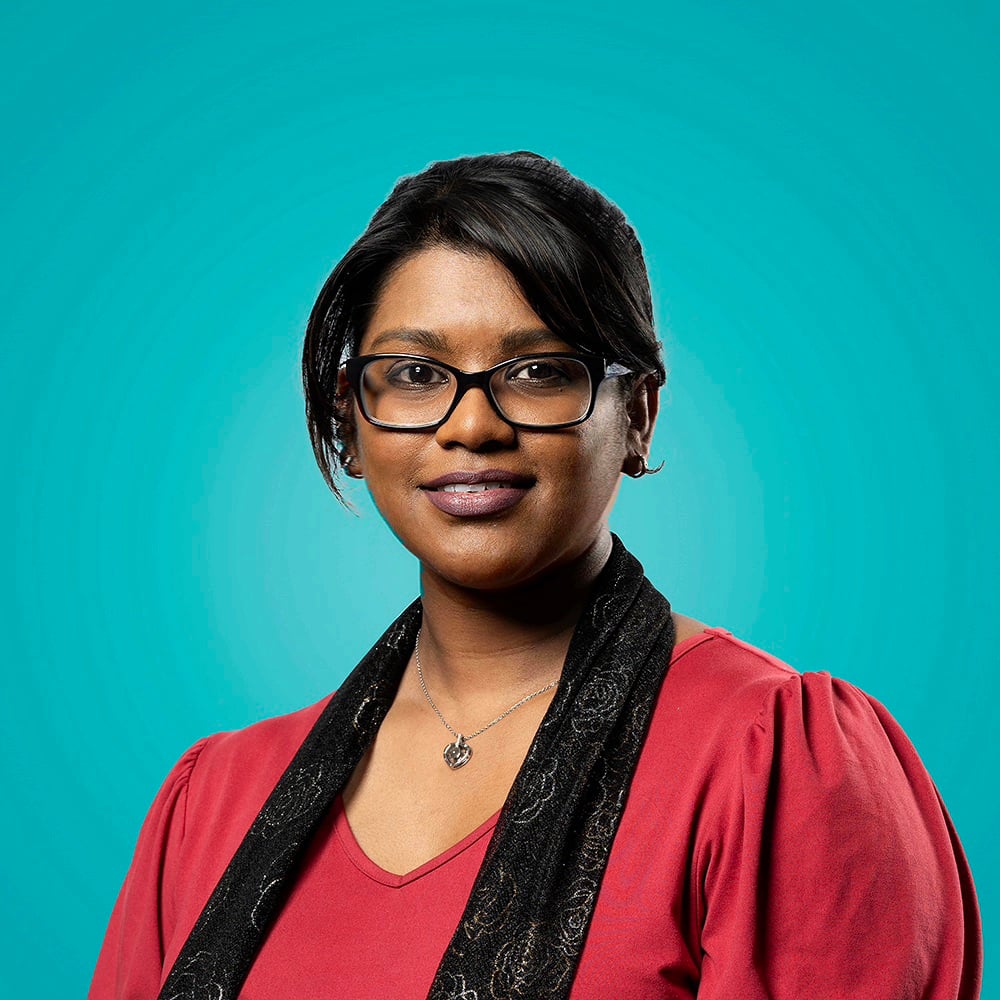 Allow us to introduce Accia Sharpe, our dynamic Marketing Executive, whose 17-year career in Account Management and Marketing has made her an invaluable asset to our team. Her journey in the marketing world began with an unwavering passion for formulating and executing strategies that drive business growth. With a combination of extensive research, meticulous planning and effective communication, she crafts innovative marketing approaches that leave a lasting impression on our target audience.

Accia's ability to think outside the box and her keen eye for detail set her apart as a creative powerhouse. She thrives on nurturing projects from conception to successful completion, delivering impactful results that showcase our brand's expertise.

Her remarkable expertise in growing businesses and brands is evident in her successful negotiation of impactful deals, making her an asset to the team's success. Accia's exceptional project management skills and unwavering dedication to achieving success shine through her achievements in Account Management.

Beyond her professional accomplishments, Accia's personal journey is equally inspiring. Her solo migration from South Africa reflects her resilience, adaptability, and resourcefulness – qualities that influence her dedication to achieving success in every endeavor.
Accia's passion for sport, especially football, particularly her unwavering support for Liverpool FC, and her fascination with the Tudor period, add a vibrant dimension to her personality. Moreover, her enthusiasm for technology and creative flair empower her to explore innovative ways to leverage tech trends and algorithms in our marketing strategies. As our vibrant Marketing Executive, she brings a unique blend of talent, love for football, and determination to drive our company's growth and success.
Her life is enriched by her love for dance, music, and cooking, infusing her days with creativity and joy. These diverse passions complement her marketing skills, allowing her to bring a fresh and imaginative perspective to our campaigns.
A loving mother and devoted wife, Accia's warmth and dedication extend to her family, making her a true pillar of support.
In her own words, Accia lives by the motto "Hard work + determination = success," a guiding principle that fuels her drive to excel in everything she undertakes.
If she were not in the marketing industry, she would have pursued her dream of being a sports journalist, where she can continue being creative and immerse herself in the thrilling world of sports.
When it comes to her dream vacation destination, the Maldives holds a special place in her heart, with its sun-kissed beaches and breathtaking beauty captivating her imagination. And if given the choice of a superpower, Accia would choose limitless energy, a reflection of her tenacious spirit and her genuine desire to help and support others. Accia's ideal dinner companion would be her husband, who isn't just her partner in life but but also her closest confidant and source of unwavering support.
Meet Accia Sharpe, our vibrant Marketing Executive, a force of creativity, determination, and excellence, fueling our team's marketing efforts with boundless energy and inspiring growth and success in our company.
"As Ellutia's Marketing Executive , I'm devoted to telling our story of innovative solutions, ensuring our customers feel valued from their initial contact to after-sales experiences. Being at the forefront of solving analytical challenges no one else can, I pride myself on promoting our unique approach. I champion our British roots, reflecting our commitment to local innovation. It's not just about the relationships we build, but also about the success we deliver to our customers."
- Accia Sharpe, Marketing Executive.