Avril House
Distributor Manager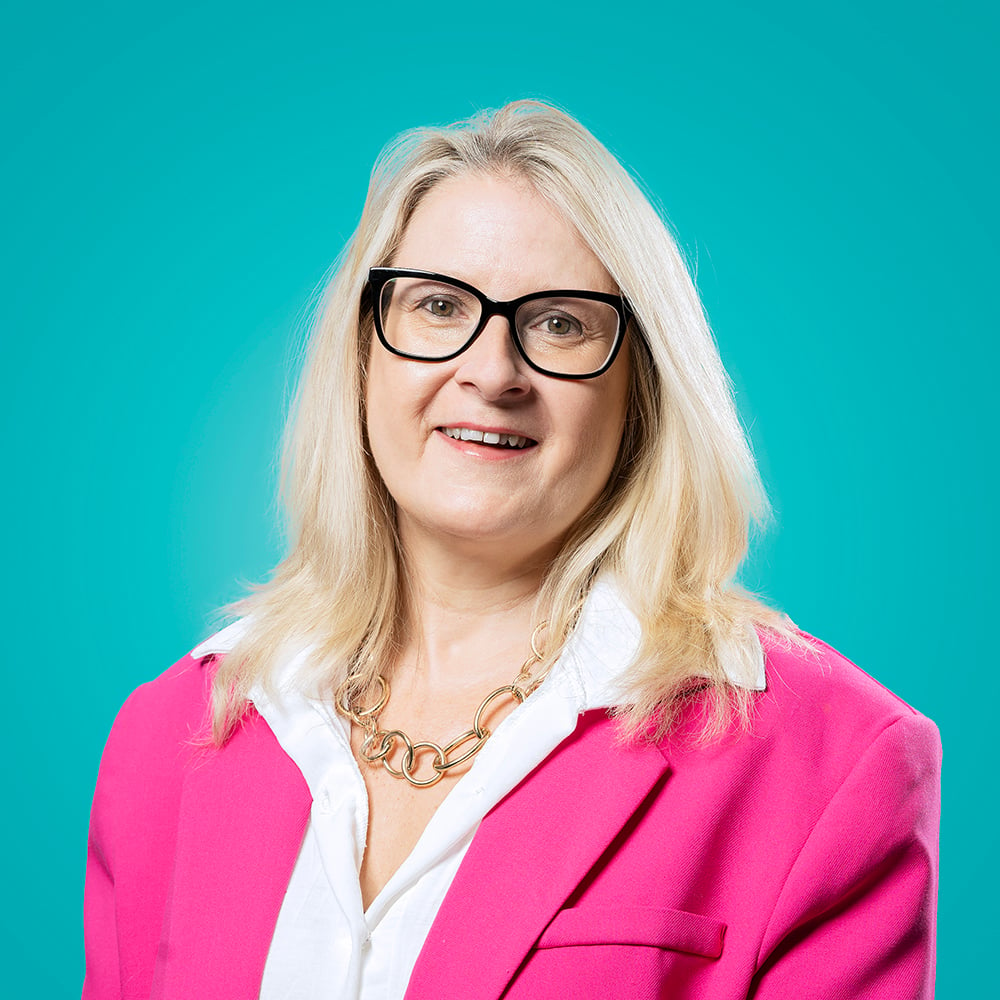 Meet Avril House, our Distributor Manager, a relationship-building expert and empathetic leader, who has been a cornerstone of our team for an impressive 21 years. Avril has the crucial responsibility of managing and supporting our worldwide distributors, acting as their reliable point of contact for all things sales, technical, and general support.
Avril is a person of many hats, but at the core of her role, she's a people person. With empathy and keen listening skills, she builds trusted relationships and friendships with all our distributors, ensuring they feel valued and supported.
Her professional growth is backed by a diploma in Leadership/Management from the Open University, a testament to her dedication and continuous learning in her role. One aspect she particularly enjoys about her job is the privilege of connecting with people across the globe, whether at trade shows, virtual meetings, or training events.
Hailing from Cambridge, Avril's life is a tapestry of intriguing stories. She wears many hats - a proud twin, devoted mother, loving wife, and doting pet owner. Despite living with asthma, she has taken on the challenge of marathon running, exemplifying her grit. Yet, it's her valiant journey as a Cancer Warrior that truly defines her strength and resilience. Amidst the peak of the Covid-19 pandemic, she courageously battled and triumphed over breast cancer. Today, Avril stands tall, staunchly advocating the essential message of regular breast health checks for everyone, echoing her own triumphant battle against the disease.
When not working, Avril enjoys swimming, spending time with friends and family, and indulging in her love for travelling and experiencing different cultures. Her favourite way to unwind after a busy day is by walking her beloved 10-year-old dog, Buddy.
Living by her personal motto, "Live for today as you do not know what is round the corner", Avril brings positivity and perseverance to her role. She's proud of her achievements outside of work, including raising her daughter and surviving breast cancer. If she weren't working in this industry, Avril would be caring for others, offering mental and physical support.
A dinner with Olivia Newton John tops her wish list, revealing Avril's admiration for strong women. As for her dream vacation, the beautiful shores of Cyprus hold a special place in her heart. If granted a superpower, Avril would wish for the ability to fill the world with love, good health and happiness. Meet Avril House, our empathetic and resilient Distributor Manager, whose passion for people and unwavering determination are integral to our team at Ellutia.
"I've always believed in the value of 'Personal relationships' - a cornerstone of our ethos. As the Distributor Manager at Ellutia, my interaction with clients isn't just a business association, they're part of our extended Ellutia family. These relationships go beyond work, extending into a genuine care for their success and well-being. Whether it's sales, technical, or general support, I'm there to lend a helping hand, building an environment of trust and cooperation that fuels our collective success"-
Avril House, Distributor Manager