George Fairbairn
Digital Content Creator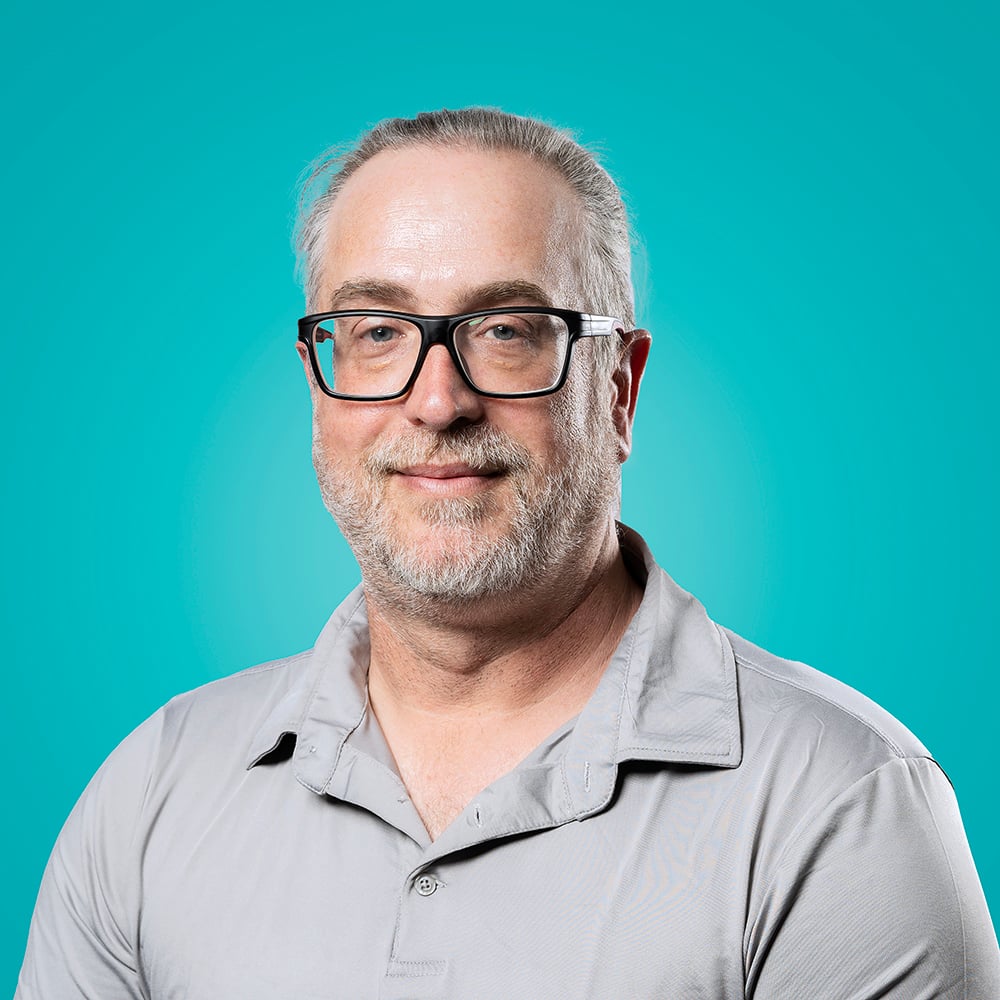 Meet George Fairbairn, our creative dynamo and Digital Content Creator, who has been infusing our team with his vibrant energy since his arrival at Ellutia less than a year ago. Entrusted with crafting the digital voice of Ellutia, George produces a diverse array of content - from captivating product photos to engaging videos, illustrative graphics, user manuals, and so much more. The thrill of diversity and creative freedom is what fuels his passion for his job.
Prior to joining Ellutia, George had a successful ten-year stint as a full-time photographer, during which he had the privilege of capturing images of notable bands such as Twenty One Pilots, Don Broco, and Architects for reputable UK music magazines like Kerrang and Rocksound. His impressive portfolio earned him the accolades of Advertising Photographer of the Year in 2014, and later, Master Photographer in 2019. While his content might seem effortless, George assures us that there's a lot more time and thought invested in creating even a brief 2-minute video than meets the eye.
Originally hailing from Chicago, George now calls Red Lodge, near Newmarket, his home. His personal life is as vibrant and multifaceted as his professional one. He once played Call of Duty with Kasabian in the Leicester City changing rooms, while his summer seasons often find him playing baseball for the Cambridge Lancers, skateboarding, or teeing off on the golf course. To unwind after a day of content creation, George prefers to lose himself in the world of Fortnite.
Married to Rebecca for 22 happy years, George is a proud father to two children, one of whom has just entered their teens. The family also includes two dogs and a cat. If not immersed in the creative world, George sees himself engaged in another creative pursuit. His fantasy dinner would include a unique mix of personalities - Bruce Lee, Barack Obama, and Frida Kahlo. The allure of Japan tops his list of dream travel destinations, and if he could have a superpower, it would be teleportation - a perfect solution to his aversion to flying.
Meet George Fairbairn, our Digital Content Creator, a photography wizard, Fortnite enthusiast, and baseball devotee who combines creativity and authenticity in every project he undertakes, his passion for life brings a unique and dynamic energy to the Ellutia team.
"Working at Ellutia, I get the opportunity to leverage our innovative approach, creating distinctive digital content to articulate complex analytical solutions. Every day is a fresh chance to challenge the status quo and explore unique ways of communication that bring our customer's success stories to life." -
George Fairbairn, Digital Content Creator.