Graham Sewell
Senior Software Engineer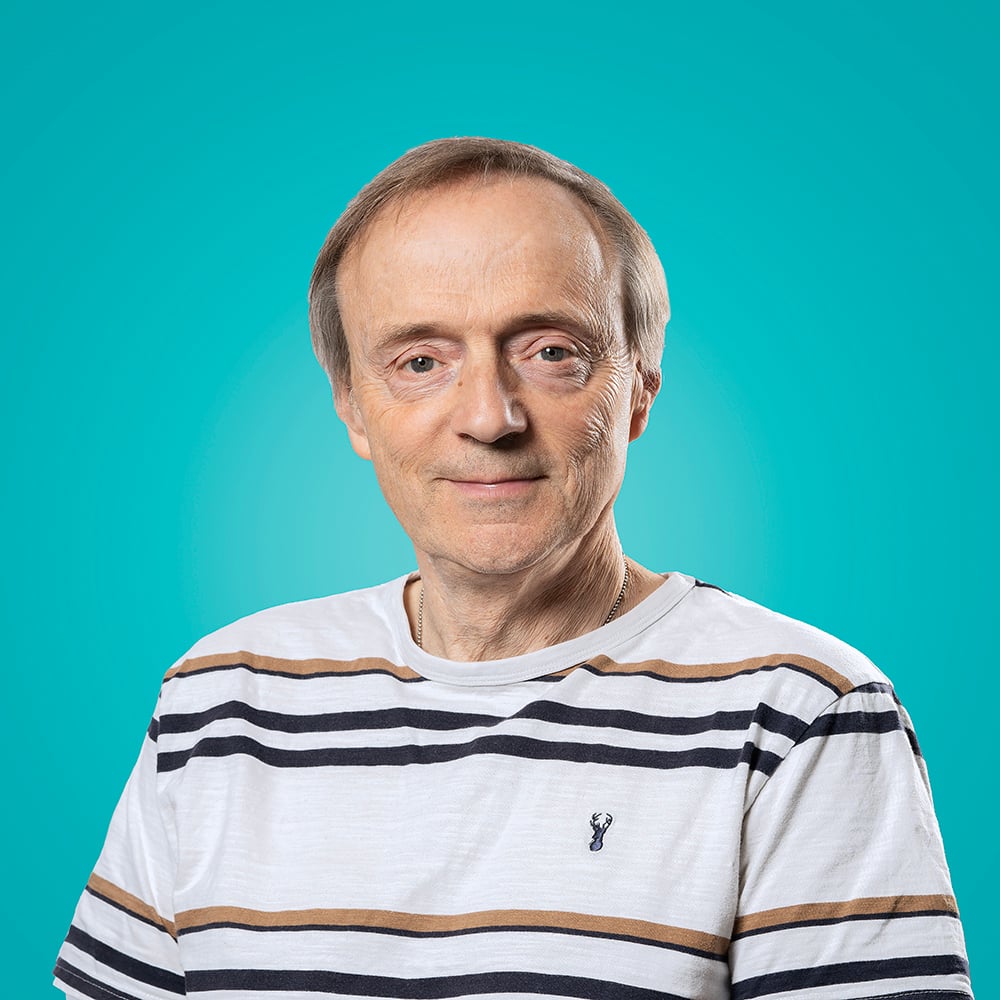 Greetings, everyone! Let me introduce you to Graham Sewell, our skilled and passionate Senior Software Engineer who has been an invaluable member of our team for 6.5 years. Graham's journey in software engineering began with his keen interest in electronics and programming, which has been a lifelong hobby turned profession.
As Ellutia's Senior Software Engineer, Graham is responsible for developing and maintaining embedded software for our products. His expertise lies in working closely between software and electronics, bridging the gap between these two domains. With his extensive qualifications, including an HNC in electrical and electronic engineering and various programming and microelectronics courses, Graham brings a wealth of knowledge to his role.
Graham's genuine passion for electronics and programming shines through in his work, making him an incredibly desirable collaborator. His ability to effectively communicate and liaise with customers adds an extra layer of value, creating a positive and productive working environment that everyone wants to be a part of.
Originally hailing from the lovely city of Greenford, Middlesex in West London, Graham has found his home in the picturesque town of St Ives. While Graham excels in his professional pursuits, his passions extend far beyond the realm of work. As an avid sports enthusiast, he embodies the spirit of both participant and spectator, with an unwavering loyalty to his beloved Chelsea FC since 1963.
In his free time, Graham enjoys live music, theater, and tech-geek hobbies, his favourite motto is "chin-chin," reflecting his positive spirit and love for life's simple joys. After a busy day at the office Graham unwinds by enjoying a long walk and a cheeky beer or two. A fun fact about Graham? He is very bad at gardening but he did win a table-tennis competition at just 10 years old!
If Graham were not in the software engineering industry, he envisions himself pursuing a career as a cricket commentator or pundit, combining his love for the sport with his gift for storytelling. When it comes to his dream dinner guest, Graham would choose Richie Benaud, the former Australian cricketer and legendary commentator known for his captivating stories and insights.
In terms of travel, Graham's favorite destination is Australia and New Zealand, where he hopes to revisit and explore the places he missed during his previous trip. If granted a superpower, Graham would choose light-speed travel, allowing him to effortlessly visit distant places in a fraction of the time.
Meet Graham Sewell, our exceptional and passionate Senior Software Engineer. With his impressive expertise, deep knowledge, and unwavering dedication to his craft, Graham is a true driving force behind our team's success. But what truly sets him apart is his infectious enthusiasm and down-to-earth nature, making him the perfect colleague to work alongside. From tackling complex software challenges to creating a positive and inclusive work environment, Graham's commitment to excellence and genuine passion for his work make him an invaluable asset to any team.
"Being part of Ellutia, I take pride in our innovative approach to problem-solving. My role as a Senior Software Engineer enables me to contribute to the development of unique technologies that not only challenge the conventional but also deliver unparalleled solutions to our customers' analytical needs. Embracing Ellutia's commitment to thinking differently, I strive to bring creativity and innovation to every piece of code I write." -
Graham Sewell, Senior Software Engineer.