Jonathan Angove
Senior Applications Chemist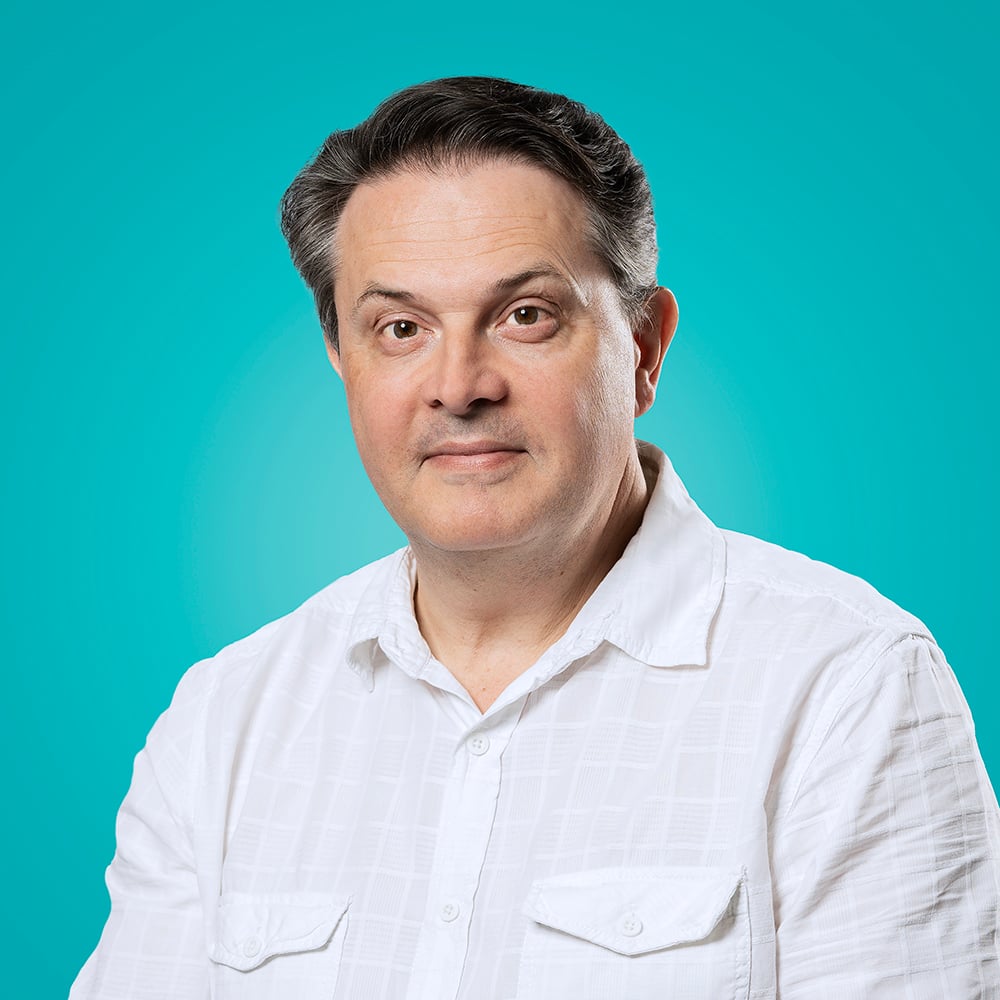 Meet our Senior Application Chemist, Jonathan, with 32 years of experience in research, drug analysis and diagnostic laboratories, both in the UK and USA. His primary specialty lies in GC-MS and HPLC analysis, and over the course of his illustrious career, he has developed GC-MS and LC-MS methods to meet various quality standards. His contributions to our team span nearly four years, during which time he has played a pivotal role in developing new techniques and equipment.
In addition to his scientific prowess, Jonathan has demonstrated his leadership skills by supervising staff members, managing health and safety protocols, overseeing waste disposal and fire safety, and conducting presentations in public settings. Currently, he co-ordinates customer training, prioritizes laboratory work, and assigns objectives and deadlines to staff members. He finds satisfaction in both the scientific and supervisory aspects of his work, always seeking opportunities to further develop his skills.
Our Senior Application Chemist, Jonathan, has also made a remarkable contribution to his field by developing an innovative GC-MS method for VOC analysis. This method, lauded for its unprecedented speed, revolutionized the market and even after 15 years, continues to be the go-to test in environmental testing laboratories across the UK.
Jonathan's achievements extend beyond his professional accomplishments. He once put his comprehensive first aid training, acquired through the St. John's Ambulance Brigade, Scouts, TA, and his workplace, into critical action. During an emergency, he stepped in and performed the Heimlich Manoeuvre on a choking individual, successfully dislodging the blockage on his third attempt. His steadfast belief in never giving up on someone truly came to the fore in this life-saving incident.
Born in Newlyn, Cornwall, Jonathan spent his early years in West Africa. He now lives in Wicken, Cambridge, a country lad at heart. When not delving into the scientific or managerial aspects of his job, Jonathan has 2 German Shepherds, so he loves going for long walks in the countryside with them (sometimes with his wife). He also enjoys sea fishing, reading, playing computer games (sometimes with his son), and watching K-dramas (sometimes with his daughter). After a busy day, he unwinds by blowing stuff up in computer games or walking his dogs.
Jonathan lives by a personal motto that captures his spirit of self-improvement and encouraging others: "I just try to be the best me that I can be...and I'm awesome!!! And I try and make other people awesome too!!!" It reflects his quest to consistently be the best version of himself while fostering the same zeal in those around him.
If not in the scientific field, his passion for design and craftsmanship would lead him to manufacture firearms. In an ideal world, Jonathan would choose to have dinner with two special individuals: his beloved late father, whose absence he feels deeply and misses dearly every day, and Freddie Mercury, the charismatic lead singer of his favourite band, Queen.
His favourite travel destination is Maui, while New Zealand remains a dream vacation spot. If granted a superpower, Jonathan would choose healing, reflecting his innate kindness and empathy. Celebrating Jonathan Angove: a seasoned, accomplished, life-saving , versatile and caring Senior Application Chemist committed to excellence and continuous growth.
"As a Senior Application Chemist at Ellutia, I believe that our mission to create innovative solutions and our commitment to delivering success for our customers are intrinsically linked. By developing cutting-edge techniques and equipment, we're not only staying at the forefront of our field but also ensuring our customers get the most accurate and efficient analytical results possible. My ambition is to continually raise the bar in analytical sciences, benefiting both our company and our clients." -
Jonathan Angove, Senior Application Chemist.