Richard
Jaroszewicz
Customer Support Manager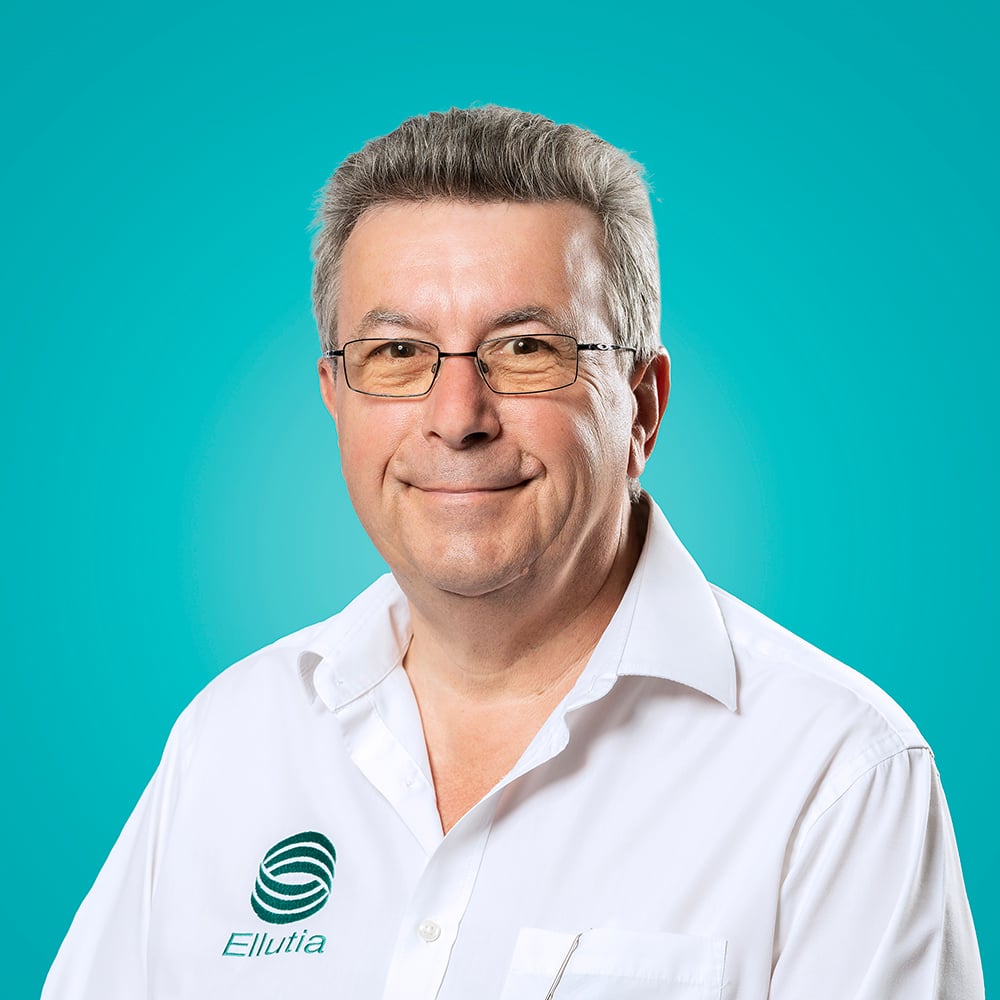 Meet Richard Jaroszewicz, our dedicated Customer Support Manager, who has spent an impressive 17 years serving our customers at Ellutia. Richard's role is vast, encompassing the installation, commissioning, and servicing of Ellutia equipment worldwide. He also trains and assists our customers to ensure they receive the best performance from their equipment.
Richard is more than our customer support guru. He is the heart behind our service department, he has been instrumental in setting up operations having written comprehensive service manuals and providing maintenance contracts. His passion for his role is mirrored in his tireless efforts to ensure customer happiness. Richard is always there for you, his dedication to customer satisfaction means he is always available and willing to help. He goes above and beyond to assist!
Born and bred in Cambridge, UK, Richard continues to call it home. Outside of work, he likes to keep things interesting! To celebrate significant birthdays, he takes on exciting adventures such as gliding, parachuting from 1500 feet, skydiving from 13,000 feet, and most recently, wing walking! You might ask, what's next on the list?
Richard loves spending quality time with his wife, three children, and six grandchildren. When he's not working or skydiving, he enjoys DIY projects, photography, walking, food, theatre, and travel. His passion for travel has seen him visiting more than 65 countries around the world. After a busy day, he likes to relax with a well-deserved G&T.
If he could share a meal with anyone, it would be the esteemed Michael Palin - no doubt, an engaging conversation on travel would be on the menu. His favourite travel destination? The breath-taking landscapes of New Zealand.
Living by the motto, "Customer Support is not a department, it is an attitude," Richard's chosen superpower would probably be the ability to instantly resolve any customer issue with a single thought. This wish perfectly illustrates his unwavering readiness to assist, ensuring immediate satisfaction and a seamless experience for all Ellutia customers. Here's to Richard, our globally travelled, adventurous, dependable customer-focused Support Manager!
"Every interaction I have as your Customer Support Manager mirrors Ellutia's dedication to the quality of the customer experience. From our first contact to after-sales and retention, my goal is to make your journey with us outstanding. Whether installing, servicing, or training, I'm committed to making sure you get the best from our equipment. Because for me, customer support isn't just a department, it's an attitude - one that ensures your satisfaction at every turn."
- RICHARD JAROSZEWICZ, CUSTOMER SUPPORT MANAGER.