Tasnim Rahman
Applications Chemist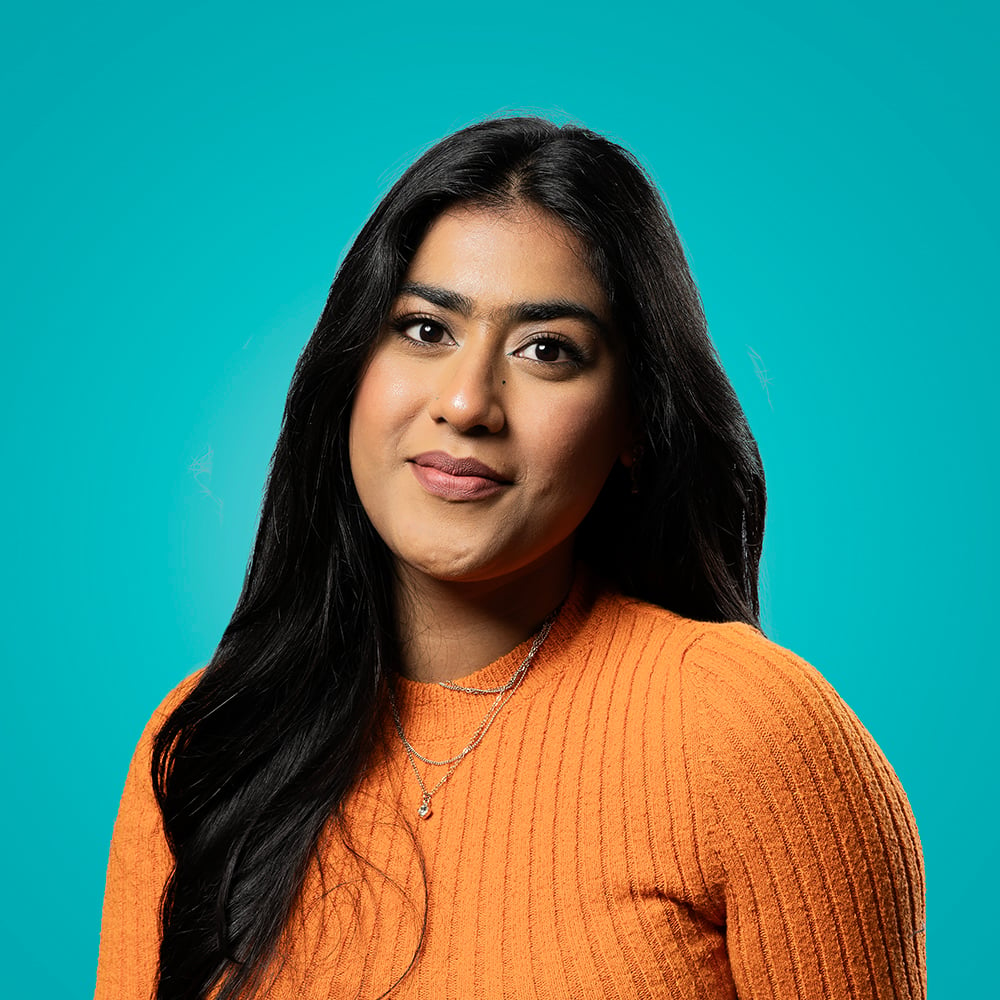 Say hello to Tasnim Rahman. She's not just a brilliant Applications Chemist but also shines as our part-time Ellutia model. Her innovative approach, commitment to quality analysis, and compelling presence in our brand imagery, greatly contribute to our mission of transforming the field of chromatography. Her role involves developing methods for analytical experiments, handling customer samples, and delivering thorough reports. She's also heavily involved in quality control, executing factory acceptance tests on outgoing systems. Equipped with an international background and a diverse range of experiences, Tasnim brings a unique perspective to our team. And yes, she's not shy about asking as many questions as possible – a testament to her commitment to constant learning.
Tasnim appreciates the friendliness of her colleagues and values the healthy work-life balance she has found in her position. She takes pride in her work, particularly when sample results align with expectations, or a developed method proves successful. For her, each day is a new experience and a new opportunity to learn.
Tasnim's background is rich and diverse. She was born and raised in Italy, has Bangladeshi ethnicity, and lived in London for 12 years before recently moving to Ely. She fluently speaks four languages and has a passion for salsa dancing. If she hadn't found her way into chemistry, Tasnim could see herself pursuing a career in the creative arts industry.
When not in the lab, Tasnim is committed to maintaining a healthy lifestyle. She enjoys working out, discovering new cuisines, cooking, and seeking out dance classes and events. She also has a passion for travel and enjoys learning about different cultures. After a busy day, she relaxes by exercising, preparing a healthy meal, connecting with loved ones, and watching Netflix.
Tasnim lives by the principle that "Everything happens for a reason. Whatever is meant to happen, will happen. If it's meant to be, it will be", a testament to her philosophical outlook. She dreams of possessing the superpower of time travel. Her favourite place she's visited is Prague, Czech Republic, but she dreams of a tropical vacation where she can enjoy both the sea and the mountains. So here's to Tasnim Rahman, our multilingual, salsa-dancing, ever-questioning, photogenic Applications Chemist with an insatiable curiosity and a zest for life!
"As an Applications Chemist at Ellutia, my goal is to innovate daily, breaking conventional moulds to create unique methods for our analytical experiments. Every day offers a fresh opportunity to contribute to our mission of delivering exceptional solutions to previously unsolvable problems. I'm proud to be part of a team that values quality, personal relationships, and most importantly, the success of our customers." -
Tasnim Rahman, Applications Chemist.